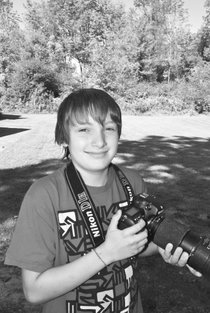 Joseph McIntyre
Joseph McIntyre is a photographer who attends O'Rourke Middle School in Burnt Hills.
Recent Stories

Tartans on a tear. The Scotia-Glenville boys basketball team hosted South Glens Falls on Dec. 21. See the photos of the game.

Spartans sprint past the Silver Warriors
These are photos from Friday's boys basketball showdown in Burnt Hills.

Photo Gallery from Saratoga vs Burnt Hills girls basketball.

The Burnt Hills Ballston Lake high school football team took a step closer to once again reach the state finals defeating Amsterdam 48-6 on Nov. 3 in the Section 2 Class A Superbowl.

Burnt Hill-Ballston Lake stomped Gloversville with an efficient offense and a stout defense. The Spartans scored 54 unanswered points to win 54-7 on Sept. 29.
Burnt Hills-Ballston Lake defeats Schalmont 34-0 in a clash of defending Section II champions from different classes. Photos by John and Joseph McIntyre

The high school football season began Friday night for Niskayuna as they traveled to Saratoga Springs to take on the Blue Streaks. There are three galleries of the action.