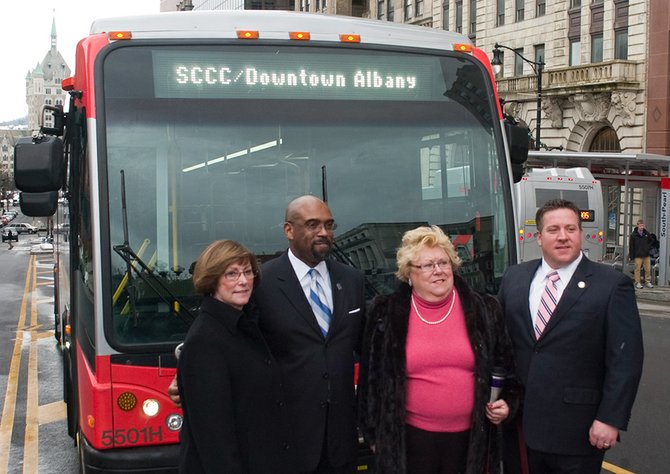 SCCC students will be able to travel directly from the college's Schenectady and Albany campuses using CDTA buses.
Stories this photo appears in:

Satellite campus touted as boon for education and downtown businesses
Three years after discussions began, SCCC announced Friday, Jan. 18, its footprint is expanding into the county's building at 112 State Street in Albany. The college is renovating nearly 10,000 square feet of former Albany County offices on the second floor for classrooms and will lease the space from the county.