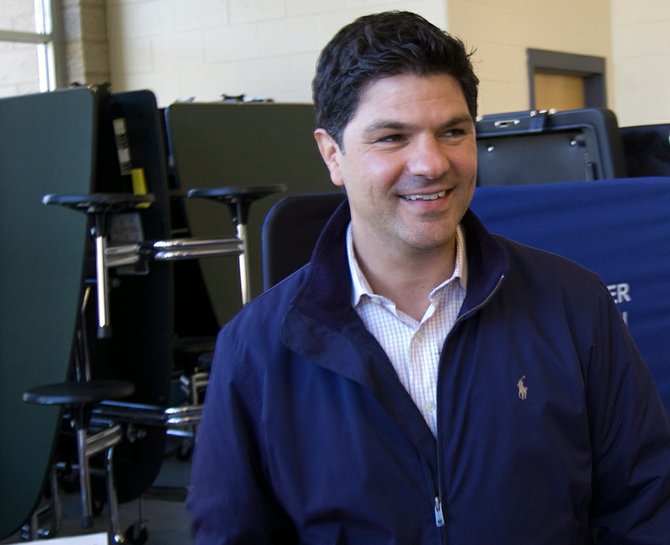 Republican George Amedore casts his ballot on Election Day at Schalmont High School in Rotterdam. Amedore was certified the winner of the 46th Senate District race on Wednesday, Dec. 19, but Democrats are planning to appeal the decision.
Stories this photo appears in:

Republican grasps 37-vote lead in 46th Senate race, but Tkaczyk isn't conceding
Acting Montgomery County Supreme Court Justice Guy Tomlinson on Wednesday, Dec. 17, certified Amedore as holding a 37-vote lead after the final disputed paper ballots were counted.