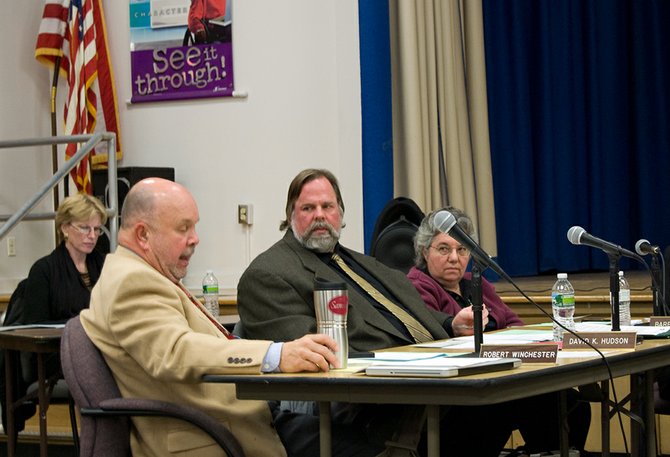 Niskayuna Board of Education member Robert Winchester, left, says the district didn't properly listen to concerns from community members on proposing to close Van Antwerp Middle School. The majority of board members on Tuesday, Dec. 18, supported moving any school closure as a last resort to achieve savings.
Stories this photo appears in:

Majority of board pushes shuttering Van Antwerp to bottom of possible reductions
The Niskayuna Board of Education on Tuesday, Dec. 18, discussed options after hearing the school community loudly opposes closing Van Antwerp and shifting all middle students to Iroquois.