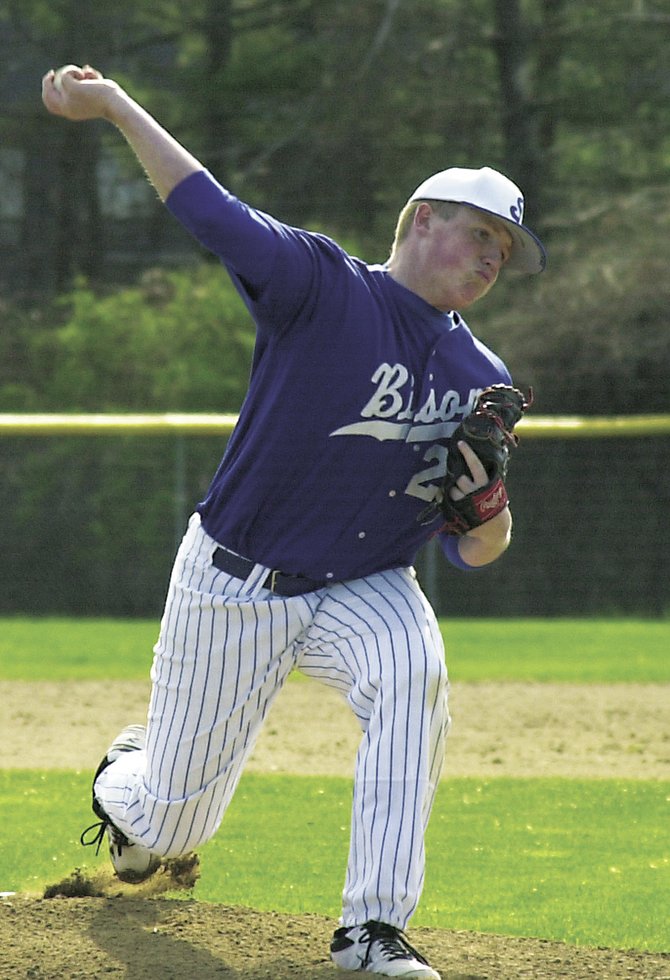 Shaker sophomore pitcher Tyler Hoffman delivers to the plate during last Friday's scrimmage against Scotia-Glenville in Latham. Hoffman is following in the footsteps of his brother Jeff, who graduated after leading the Blue Bison to the 2011 state Class AA finals.
Stories this photo appears in:

Several contenders aim for division titles
The Suburban Council had a baseball season unlike any other in 2011. Burnt Hills-Ballston Lake won the state Class A title, and Shaker came within one run of winning the Class AA crown.