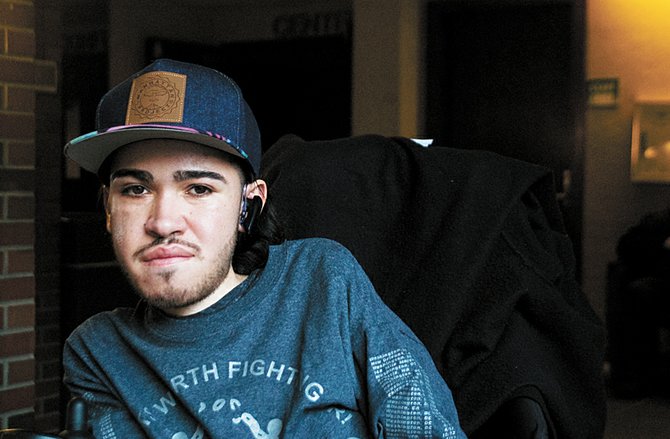 LATHAM — Around a dozen disabled people, with some leaving and others joining, have been living in the lobby of the New York State Nurses Association after the union and activists clashed over a proposed amendment to the Nurse Practice Act.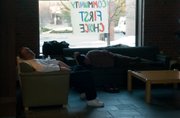 Members of ADAPT, which stands for American Disabled for Attendant Programs Today, met with the state Nurses Association representatives on Wednesday, March 19, to discuss fully implementing the Community First Choice. The provision would create a new category of workers called "advanced home health aides" to provide assistance with tasks only nurses are allowed to perform, such as giving medication and assistance with ventilator or feeding tubes. ADAPT members argue this would allow many disabled people to move out of nursing homes and into their own homes.
Community First Choice (CFC) is a federal program aiming to increase the ability of the disabled to avoid an institutional setting, such as a nursing home, and live at home in their community.
The group has occupied the building since Wednesday night after the union would not agree to the amendment, according to Bruce Darling, an ADAPT organizer from Rochester. As of Monday, March 24, morning, when The Spotlight went to press, the encampment was continuing.
If the union supported the amendment, Darling said it would also be approved in the state Legislature. Without the support, he believes it's unlikely to pass.
"These people are the ones who are blocking it," Darling said.
Darling on Friday, March 21, said protesters hadn't seen anyone from the nurses union over the last couple of days in the building.
NYSNA Political Director Leon Bell said the group supports implementing the CFC program and has advocated for disabled people to receive care in their homes.
"All people, including CFC beneficiaries, are entitled to access high quality healthcare and to any and all supportive services necessary to allow them to exercise this choice," Bell said in a statement.
(Continued on Next Page)
Prev Next
Vote on this Story by clicking on the Icon