CAPITAL DISTRICT — Americans are not saving enough for retirement. This is hardly breaking news. When measured against accepted benchmarks—85 percent replacement of preretirement income or 50 percent of preretirement income if you factor income from Social Security—a recent report by the National Institute on Retirement Security states that we're about $14 trillion short on savings for retirement.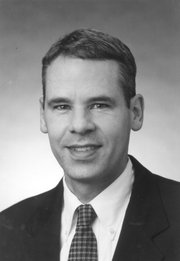 Fortunately, doing a better job saving for retirement isn't insurmountable. Americans have been overcoming challenges since we were colonists. I was recently reminded of this when traveling to Concord, Mass., with my son and we walked along the path where our country's history was forged.
So rather than weighing you down with demoralizing statistics, this article will attempt to lift you up by offering a different perspective on retirement planning.
You are your money manager
The advent of the 401(k) turned everyday workers into money managers. The 401(k) was originally a supplement to a worker's pension. However, with pensions having gone away for many people, 401(k) plans are now the main source of retirement income for most workers. Another source of retirement income is the individual retirement account (IRA), as workers may not have access to a 401(k) and/or workers may convert their 401(k) to an IRA when they leave their current employer. In either case, you're responsible for managing your own money.
Here's the problem. If you are like most American workers, and statistics suggest you are, you're both ill-equipped and ill-prepared to manage your retirement assets. Making decisions about how much risk to take, which assets to invest in and how much you should invest can be a daunting task. Even with a wealth of information on a full range of investment topics at our fingertips, history suggests we need to step back and consider how much risk we're really taking, regardless of the advice we're receiving.
(Continued on Next Page)
Prev Next
Vote on this Story by clicking on the Icon