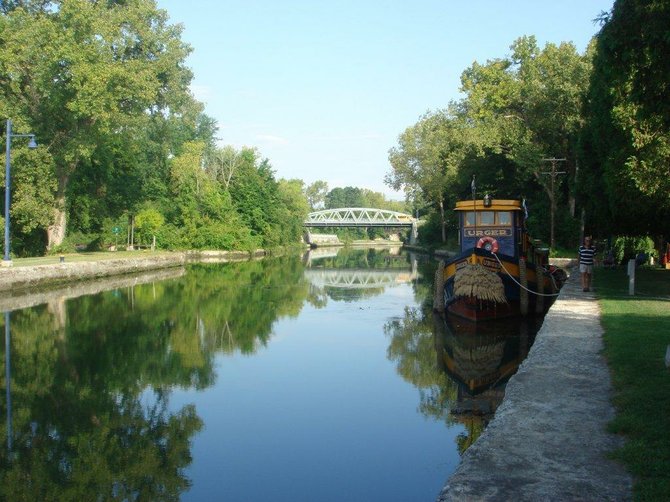 WATERFORD — Every school child in New York knows about the Erie Canal, if only through the song "Low Bridge, Everybody Down" that's a staple in the state's elementary music classrooms.
The grand history of the canal is from another age, but a local event hearkens back to the early 20th century marvel through the humble tugboat.
This coming weekend, one by one, dozens of tugboats will parade 12 miles from the Port of Albany down the Hudson River before coming to a stop in Waterford to find their docking spots in the 14th annual Tugboat Roundup.
The event, which is the largest maritime festival in the state, according event coordinator Tom Beardsley, celebrates the heritage of inland navigation in New York.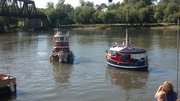 "Watching a tugboat go by is sort of like watching a circus train go by," Beardsley said. "There is something about the people that live on board the boat, the work they do … there is something romantic about it that stirs a little bit of wanderlust in a lot of us."
Tugboats and Waterford go back more than 100 years, when Gov. Dewitt Clinton broke ground for the construction of the Erie Canal. Often referred to at the time as "Clinton's Big Ditch," the waterway was completed in 1825 and considered a marvel of its day. The canal was dug from Albany to Buffalo and allowed a less expensive way to ship goods.
Since the creation of the original canal system, Waterfordians have been familiar with the sight of tugboats floating by their backyards. The boats were as common as a bike rider passing by. The canal became an exciting place in the 1800s. Not only did the boats carry cargo, but entertainment was popular on the canal. The Waterford Wall was often packed with tugs and barges waiting to make their way up the canal.
(Continued on Next Page)
Prev Next
Vote on this Story by clicking on the Icon