TROY — The Capital District is a cultural melting pot of beliefs, religions and histories. Through a joined love of Italian culture, one local organization is hoping to share its heritage the best way possible – through Italian food and entertainment.
Presented by the American Italian Heritage Association and Museum, "Viva Italia" will showcase a night of Italian opera, professional dancing and Italian cuisine by local Chef Michael Cocca at the Franklin Terrace Ballroom, 126 Campbell Ave. in Troy, on Friday, Sept. 6, from 6:30 to 11 p.m.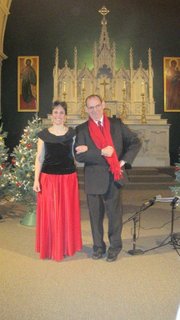 The event, which the organizers said will help spread the love of Italian culture, will also benefit the American Italian Heritage Association and Museum. The nearly 35-year-old organization opened its first museum in Utica in 1985 before moving to its new home at 1227 Central Ave. in Albany. Now, the international organization has 1,200 members from 38 states and several different nations.
Philip J. DiNovo, president of the museum and association, said the museum is the largest Italian American museum in the east.
"The purpose of the museum is to honor the Italian immigrants, tell their story and the contributions of Italian Americans," DiNovo said.
However, to keep up with the nonprofit's roughly $120,000-a-year expenses, DiNovo said they put on about six fundraisers annually. This September, they wanted to try out something new by establishing "Viva Italia."
"It's going to be a wonderful opportunity to get exposure, to raise money, but also those that are coming are going to see a wonderful program," DiNovo said. "It's going to be a top-notch event."
For $65 a person, attendees get a cocktail hour with a large selection of appetizers, cash bar and a traditional Italian dinner with two full meals.
Soprano Rosanne Graziano Hargrave and accompanist Michael Clement will perform Italian opera and songs, including pieces by Verdi, Puccini and Catalani, and lead sing-a-longs.
(Continued on Next Page)
Prev Next
Vote on this Story by clicking on the Icon