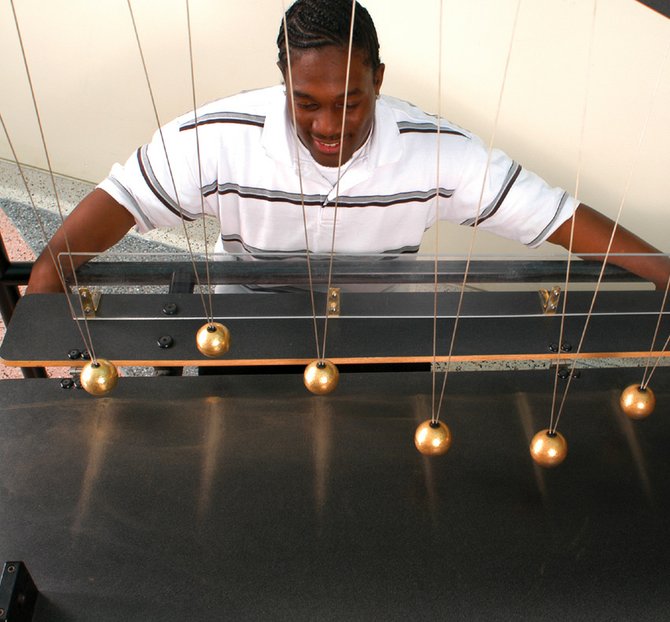 SCHENECTADY — Realizing the richness of the area's science offerings will be a simple calculation at an upcoming inaugural science festival.
After he moved to the area, William "Mac" Sudduth, executive director of miSci, wanted to showcase various Capital District science community members, from clubs and universities to businesses and nonprofits. Sudduth moved from Georgia one year ago to join miSci (the Museum of Innovation and Science) in Schenectady.
"I was impressed with the number of people in the area who do something with science for families and for kids," Sudduth said. "I thought it would be neat if we could get them all together under one roof."
This led miSci to plan Super Science Weekend from Saturday, Nov. 9, to Monday, Nov. 11, which is to feature several hands-on and interactive attractions in a family friendly atmosphere. The Dudley Observatory will kick off the three-day event on Friday, Nov. 8, with a lecture about the uniqueness of our solar system, followed by a stargazing party.
There are several daylong activities and presentations planned at miSci, along with some happening at designated times, allowing people to learn and explore different avenues of science. The activities will run from 9 a.m. to 5 p.m. on Saturday and Monday, and Sunday they will run from noon to 5 p.m.
"There will be something going on in different places all the time, so you can wander around and pick what you want to see," Sudduth said.
Five Rivers Environmental Education Center staff will be at the event all three days with the "wild turkey" program. WMHT will be present the first two days with the program "Eat Like a Bird." New York Wildlife Rescue will also have birds on display, along with a bird demonstration once each day. Several dry ice demonstrations will be held by miSci throughout the event.
(Continued on Next Page)
Prev Next
Vote on this Story by clicking on the Icon
More like this story