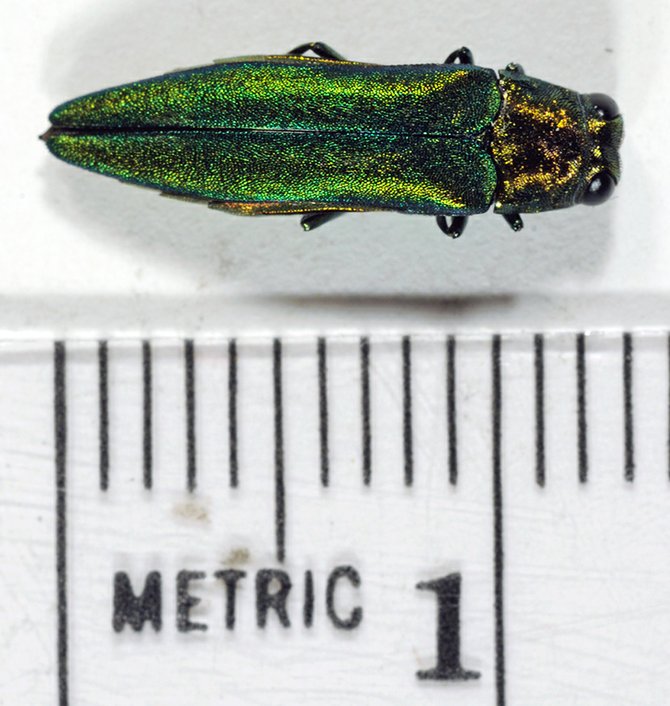 CAPITAL DISTRICT — For a tiny insect, the emerald ash borer is sure causing a big fuss.
New York is recognizing Emerald Ash Borer Awareness Week this year from Sunday, May 19, to Saturday, May 25. Residents and visitors are being encouraged to become more aware about the invasive insect and its destructive potential towards ash trees. There are around 900 million ash trees statewide and environmental officials are hoping to save as many as possible by mitigating the spread of emerald ash borers.
In 2002, the invasive species was first found in the U.S. in southeastern Michigan, but less than two years ago it made a local appearance.
In October 2011, the state Department of Environmental Conservation confirmed the first discovery of the beetle in Albany County. The invasive insect was found on private property near the CSX rail yard in Selkirk. The first confirmed report in the state was in June 2009, when the bug was found off of Exit 16 of I-86.
"That infestation in Albany County has been further delineated since then … but no separate instances have been found in Albany County, yet," said Jason Denham, a forest health specialist in DEC's Division of Lands and Forests. "The emerald ash borer is going to continue to be here until it expands its range in North America."
Sue Pezzolla, of Albany County Cornell Cooperative Extension, said spotting an infestation early is important to containing the problem.
"One of our concerns is if people don't know about it and they are not paying much attention to their landscape … within a certain amount of months it can become a hazard," Pezzolla said.
One of the biggest concerns for residents with ash trees on their property is safety, she said, because a dying tree can come crashing down on a home. Ash wood is used to make a variety of things, such as furniture or baseball bats, so the trees hold a practical value, too.
(Continued on Next Page)
Prev Next
Vote on this Story by clicking on the Icon