CAPITAL DISTRICT — The days of spring cleaning may have come and gone, but the opportunity to tend to the neglected and start fresh—to clean out the old and get with the new—shouldn't be limited to the months of April and May. This is especially true when it comes to your finances. By taking the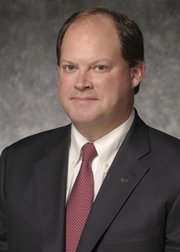 time to organize and eliminate unnecessary paperwork and policies, review your budgets and evaluate your income, not only can you de-clutter your financial life, but you can also develop a master plan that will improve your relationship with money and, quite possibly, your family?
Enlist help and de-clutter
Just as you take stock of what needs to be done around the house and in the yard come spring, and who can help you get it done, you must also conduct a site review of your financial house. For starters, who is involved in the decision making process? How open with your family are you about the budget and financial strategy? Perhaps it can be more of a team effort and other members of the household can contribute ideas that will help save the family money, reallocate spending and budget with purpose.
As you're enlisting help and discussing future financial goals, base it on real data. Pull out files and old boxes filled with financial documents. Review and analyze them to ensure you're still on the right financial path, and weed out what you don't need. A good rule of thumb is to keep tax records for seven years, pay stubs and bank statements for a year and credit card statements for at least 45 days. Former apartment leases, old bank statements, canceled checks, utilities and accounts no longer in use can be shred. It is important to shred old financial documents so you don't put yourself at risk for possible identity theft. It also doesn't hurt to look into old or little-used accounts. They're like your couch. You never know what loose change you'll find.
(Continued on Next Page)
Prev Next
Vote on this Story by clicking on the Icon