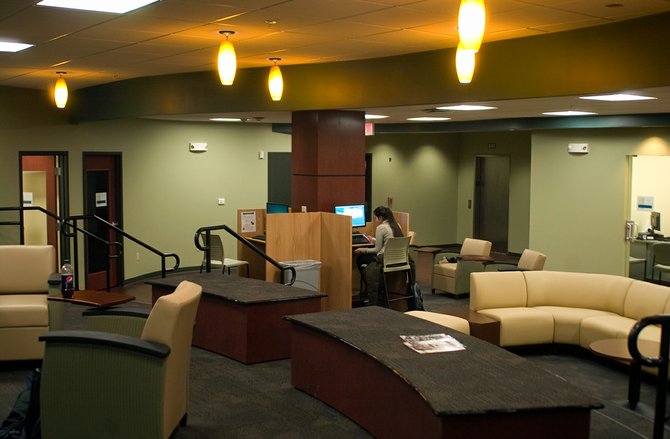 SCHENECTADY — Shortly after Schenectady County Community College announced its plans to open a satellite campus in Albany, students were welcomed into an expanded Center City location in downtown Schenectady.
The new location is serving as a model for renovations to be made at Albany County's building at 112 State Street in Albany. Students stepped into the expanded space at the beginning of this semester and will be using all of its 31,500 square feet.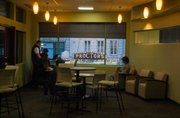 "As our enrollment continues to grow, this additional space allows the college to add to the great opportunities that our Center City location has provided students," SCCC Board of Trustees Chairwoman Denise Murphy McGraw said in a statement.
SCCC President Quintin Bullock said the Center City location offers all of the same services provided at the school's main campus.
The expansion will allow more courses to be offered in math, English, history, sociology, criminal justice, business, computer technology and foreign language. There is also room to hold workforce development training and workshops in addition to conference rooms and common areas.
Four classrooms were added in the 11,000-square-foot expansion, two outfitted with computer stations, and the faculty office suite now holds 12 workstations for professors.
Walking through the hallways of Center City reveals a modern feel, and the expansion provides a view that brings Proctors' marquee to a unique perspective at eye level.
Rotterdam Town Supervisor Harry Buffardi has been teaching criminal justice courses for several years at the college. Now, all of the criminal justice courses are being offered at the facility.
"I think the consolidation of all the resources here has been effective," Buffardi said. "I can't say enough about how wonderful I think it is."
The YMCA located in the facility is also useful for criminal justice majors, Buffardi said, because it allows them to stay fit to meet the demands of careers they are pursing. Other resources are also close by, such as the police department, sheriff's department, courts and City Hall.
"The sources of government that we frequently bring into the classroom to use as teaching experiences (are nearby)," Buffardi said. "There is something to be said about talking about judicial atmosphere and actually having a judge come into a classroom because they are a block away."
The lease cost for the expansion is $17.75 per square foot for a total rent of $197,000 over the next five years, which includes renovations expenses to Bullock. The original 20,350 square-foot space lease was the same per square foot and totals $361,550 annually.
Vote on this Story by clicking on the Icon