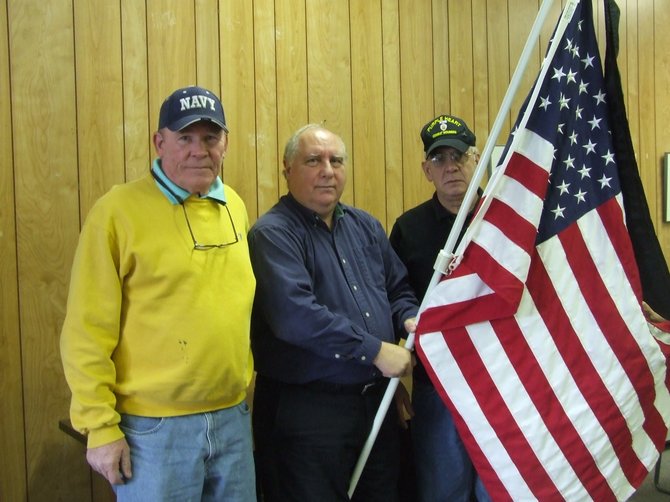 CAPITAL DISTRICT — Tom Regan is a man with a vision, but it's one that needs the help of the entire Capital District community to bring it to life.
Since World War II, more than 560 Capital District residents have lost their lives while serving the country and Regan, a Vietnam veteran, knows these fallen soldiers need to be remembered.
"The sacrifice has been unbelievable from the Capital District," Tom Regan said. "They have died in World War II, Iraq, Afghanistan, Korea … it's a community effort to honor their lives and their family."
That's why Regan launched "Operation: Please Remember Me." The effort involves placing 140 flags with a black mourning banner along Route 9 in the Town of Colonie, from Memorial Hospital to Route 155, for the public to see from May 11 through July 13.
Each flag will represent four soldiers and will be equipped with a solar light so they can be seen at night. But at $141 a piece, the project's $25,000 price tag is hefty. Regan is hoping the Capital District community will chip in to honor those killed in action.
"It doesn't have to be, 'Oh let me give you a $10,000 check or buy every single flag.' No, it's a community thing," said Gene Loparco, a Vietnam veteran who met Regan at the American Legion Zaloga Post and decided to join in on his project. "We want everyone to have the same opportunity so everyone can say they purchased a flag. We want everyone to have a part of this."
Although the project wasn't officially launched until Wednesday, Jan. 2, both Regan and Loparco have been going door-to-door to homes and businesses, handing out packets and flyers. Regan said there has been an outpouring of support from National Grid, Verizon and more. They also plan to approach larger corporations in the area in the coming months.
(Continued on Next Page)
Prev Next
Vote on this Story by clicking on the Icon