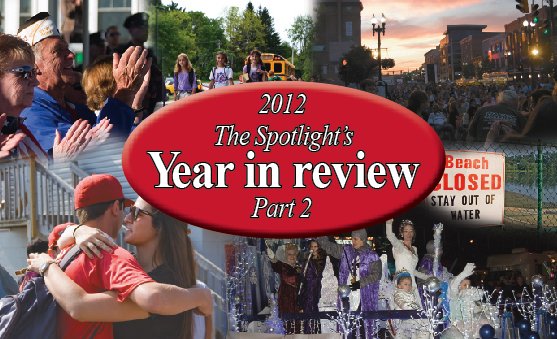 SCHENECTADY COUNTY — July
• The Schenectady County Legislature unanimously approves entering into an agreement establishing a centralized dispatch system that would house all dispatchers in one building at an undetermined location. The Schenectady City Council already approved the new plan and the remaining municipalities later sign on to the agreement. The plan is said to save Schenectady $195,000, Glenville more than $160,000, Niskayuna around $115,000 and Rotterdam nearly $160,000. The towns of Duanesburg and Princetown would pay a flat fee that increases annually for the first four years.
• General Electric holds a grand opening for its $100 million advanced manufacturing battery facility in Schenectady and announce plans to invest an additional $70 million to expand production capabilities. The extra millions will effectively double production and add 100 new jobs, bringing the total factory workforce to 450 employees at full capacity. The new factory, as large as four football fields, is located near GE's Global Research Center in Niskayuna, where the new Durathon batteries were developed.
• "All I want to do is cook again," Scotia Diner Manager and Chef Terry Kyratzis says from inside the restaurant's new location, which is beginning to take shape. The diner was forced to leave its former location on March 21, just down from its new storefront on Mohawk Avenue, after being evicted to make way for an apartment complex. The dinner opens its doors several weeks later.
• The Albany Roman Catholic Diocese opens the Capital District's first "natural burial" ground at the Most Holy Redeemer Cemetery in Niskayuna. Natural burials, devoid of the careful primping shown to typical gravesites, are blossoming as a green alternative to traditional burials because there is less impact on the environment. The cemetery's new Kateri Meadow Natural Burial Preserve serves as a more "wild" area for the green burials.
(Continued on Next Page)
Prev Next
Vote on this Story by clicking on the Icon