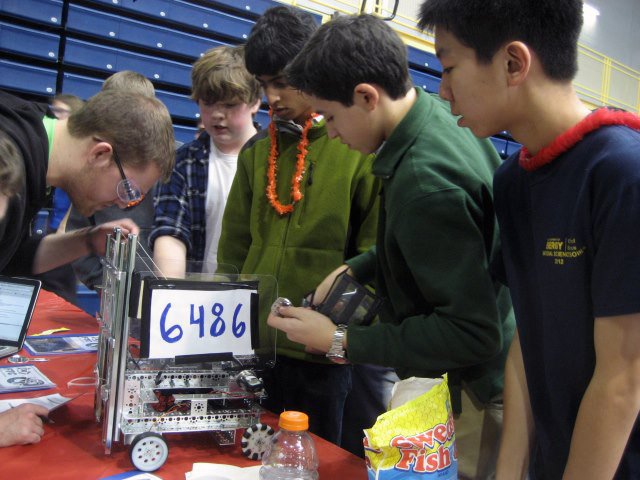 SCHENECTADY COUNTY — High school competitions might typically take place on the field or in the gym, but one burgeoning sport has students exercising a different muscle: their minds.
Niskayuna and Mohonasen students recently competed at the regional FIRST Tech Challenge Championship Tournament at Pace University in Pleasantville, and were among 36 teams of high school students bringing robots they spent months creating into the limelight. Three teams of Niskayuna students competed along with one team from Mohonasen.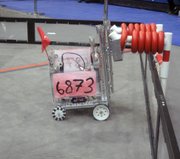 Teachers leading the teams at each district tout the program as an outlet for students interested in engineering and technology that applies skills from other fields.
"It is an extension of the things they learn in school," said Carl DeCesare, an engineering and technology teacher at Niskayuna. "STEM (Science, Technology, Engineering and Math) is really popular these days and it definitely includes all those four courses, but it is huge with other things, too, such as communication."
Students in the program design and build their own robot using aluminum, polycarbonate, motors and servos, sensors and other materials. Those robots then compete in a game that changes each year. At the tournament, teams compete in a series of matches and are partnered with another team. After finishing qualifying matches, the best teams choose their partners for the elimination rounds.
George Reluzco, a technology teacher at Mohonasen, described the atmosphere at Pace as a "noisy, animated environment," with matches running continuously throughout the day.
"It is a very high energy event and they are scrambling to get ready for their matches," Reluzco said. "When you watch it, it almost looks like they are a NASCAR pit crew."
No local team ended up at the top of the ranks once the motors stopped. The "MohonBots" finished 17th, and the teams from Niskayuna, "The Greasers," "01010100 01000101 01000001 01001101" and "Nisky iBots" finished 22nd, 26th and 35th, respectively. But the competition was about more than just winning – and that's no cliché in this sport.
(Continued on Next Page)
Prev Next
Vote on this Story by clicking on the Icon
More like this story