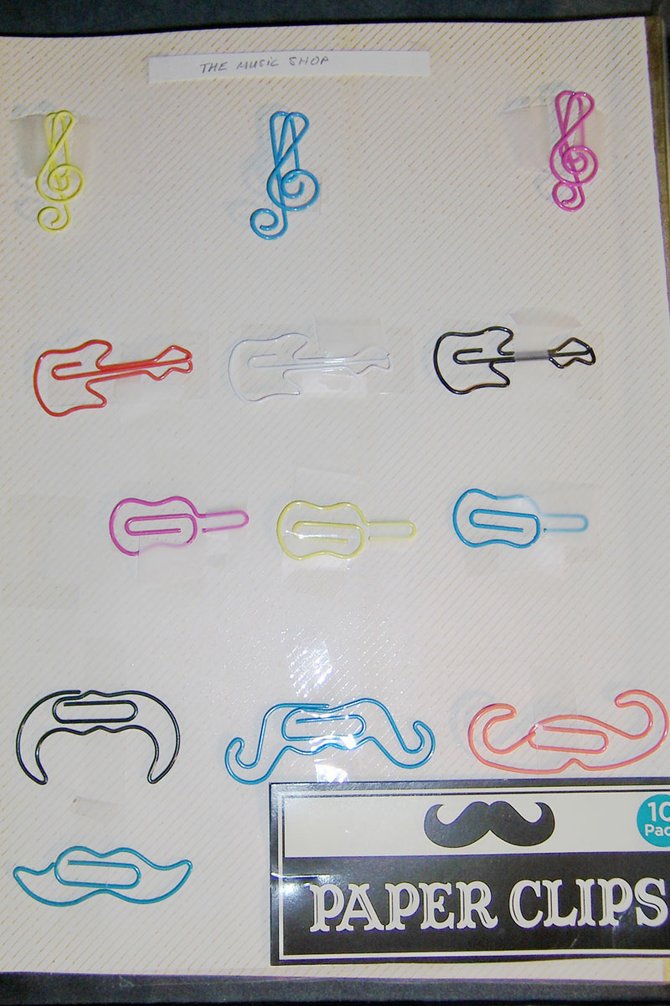 The author is retired as the supervisor of the preservation unit of the New York State Research Library. He is the author of three books dealing with the Civil War, which are maintained in the research library collections, and currently volunteers with the Ravena-Coeymans Historical Society. He has been collecting paperclips for over 40 years.
How do people start any collection? What motivates them to collect something? It may start as a collection inherited from another or, as was in my case, "love at first sight" for a unique item.
Part of my routine office work entailed separating checks from registration forms mailed in by professionals updating their licenses with New York state. That meant lots of forms and checks came in stuck together with all kinds of things: staples, scotch tape and, of course, paperclips. Although most of the paperclips were of the usual rectangular-shaped variety, one appeared that was plastic and bright blue in color. It immediately caught my eye, so I pulled it off and slipped it into my desk drawer. I collected more, and differently colored versions, as they appeared. Co-workers, taking notice, began to ask me, "Do you have this color? This shape?" My collection began to grow.
One co-worker showed me a different one with a plastic top hooked over the metal clip. I was intrigued by the design and added it to my collection.
Within a few months, it became apparent that I had to either give up collecting these wonderful little objects or find a better way to house them than my desk drawer. A photo album worked well. I taped the clips to the pages, trying to keep the same styles together. Some of the medical professionals would include paperclips with drug advertisements on them. They, of course, were added to their own section.
(Continued on Next Page)
Prev Next
Vote on this Story by clicking on the Icon