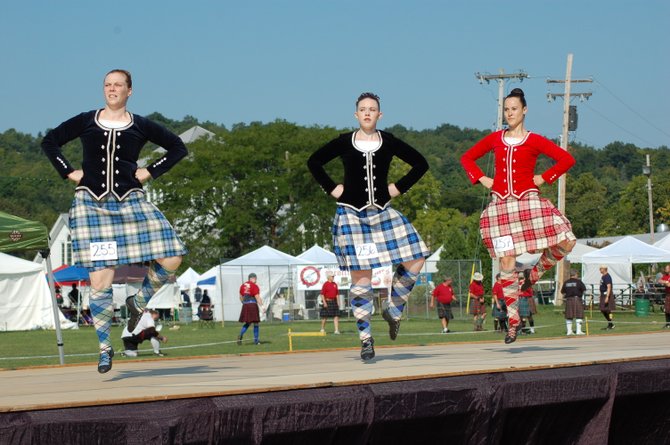 ALTAMONT — The hills of Altamont will come alive with the sounds of bagpipes on Saturday when The Scottish Games, a two-day festival and celebration of all things Scottish, begins.
The games have been a late summer tradition in the Capital District since 1939. The weekend full of pipes, caber throwers, dancers and traditional Scottish food draws crowds in the thousands.
Bill Munro, a piper from the Schenectady Pipe Band, which hosts the event, said the festival started more as a picnic in 1939.
"It was in the locomotive park in Scotia and more like a picnic for a bunch of Scots, mostly who worked at GE," he said.
In 1978, the games were moved to the Altamont Fairgrounds. The festival grew over the years, and now brings people from all over the country to compete in the athletic, dance and pipe band competitions.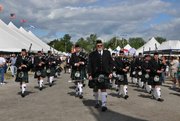 The Scottish games are based on the games of skill that are still played during clan gatherings in the Highlands of Scotland.
"The most unusual and sought after is the tossing of the caber, which means 'tree trunk' in Gaelic," Munro said.
The caber throw has athletes in kilts running across a field, cradling one end of a 20-foot long, 130-pound pole before coming to a dead stop and flipping the pole into the air. Munro said the idea is not distance, but to pitch the caber end over end so that it lands in a straight line from where it was thrown.
The athletes compete in six events, all of which involve throwing some heavy object such as a stone, hammer or bundle of straw.
The games are accompanied by Scottish and Celtic music, Highland dance competitions, pipe band parades, Scottish foods, clan gatherings, animal exhibits and food vendors.
Munro likened the event to a fair at which all things are Scottish.
(Continued on Next Page)
Prev Next
Vote on this Story by clicking on the Icon