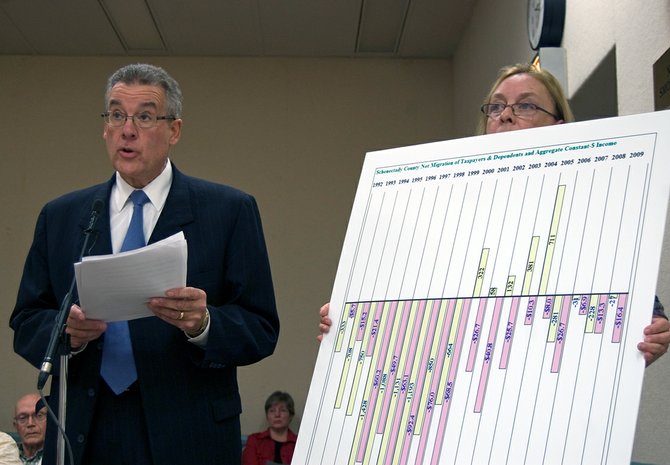 SCHENECTADY COUNTY — Both residents and nonprofit groups urged Schenectady County legislators to adapt the county's 2013 budget plan at a recent public hearing — the former to lower the tax hike, the latter to keep government funding flowing.
The legislature on Monday, Oct. 15, heard two opposing viewpoints during the required public hearing pitting the cost of services against the burden on taxpayers. The majority of residents argued the proposed 7.5 percent tax levy increase is unacceptable, but others, including a contingent of library employees, said cutting services would hurt residents who are the most in need.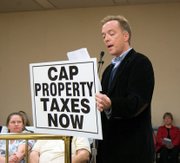 Many people speaking at the hearing had spoken out when the county proposed exceeding the tax cap and continued their arguments for or against the budget. The Chamber of Schenectady County President Charles Steiner continued his push against raising taxes above the tax cap, which is about 3 percent this year for the county.
The legislature on Monday, Oct. 1, approved overriding the tax cap by a vote of 11-4, with Republican James Buhrmaster, Conservative Holly Vellano and Democrats Angelo Santabarbara and Thomas Constantine opposing it.
Steiner presented a chart showing the county is losing higher-income households as lower-income households are increasing, according to data from the Capital District Regional Planning Commission. He said the "alarming" rate decline is bad for businesses and taxpayers if not changed.
"The portion of the population who live on very small incomes — including retirees, single mothers and people earning very low wages — is growing," Steiner said. "People who can afford an increase are fleeing and have been for many years."
He added the exodus of wealthy residents is bad for nonprofits because the financial donations from such individuals are being lost.
The tax rate of the county, according to the Planning Commission's data, is more than double that in Albany and Saratoga counties and almost $1 per $1,000 of assessed property value more than in Rensselaer County, Steiner said.
(Continued on Next Page)
Prev Next
Vote on this Story by clicking on the Icon