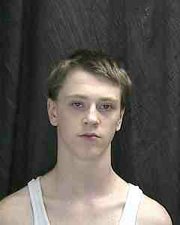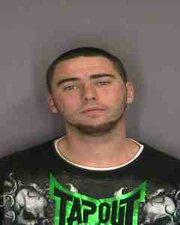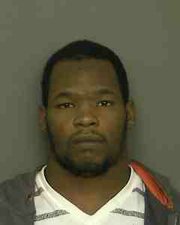 GLENVILLE — Three men were arrested for the alleged assault of a 19-year-old man that left him with a fractured jaw, several missing teeth and lacerations requiring 25 stitches.
The incident occurred at around 1 a.m. on July 8 while the suspects and the alleged victim were at a gathering in a wooded area behind the Burnt Hills-Ballston Lake Central School District administrative building located at 50 Cypress Drive in Glenville. Police said the victim was allegedly surrounded and struck in the face with an empty vodka bottle, which left him unconscious. He was then allegedly struck in the face with a two-by-four.
The suspects then allegedly stole the victim's backpack and went through his pockets, according to police.
Glenville police arrested Robert M. Nichols, 20, of Saratoga Springs, Brody J. Gifford, 20, of Glenville, and Tony Deloatch, 20, of Saratoga Springs, and each was charged with gang assault, robbery in the first degree and unlawful imprisonment in the first degree, all felonies.
Nichols, Gifford and Deloatch were arraigned in Glenville Town Court and will reappear at a later date. Nichols was sent to Schenectady County jail without bail, with Gifford and Deloatch each sent to jail on $50,000 cash bail.
Vote on this Story by clicking on the Icon