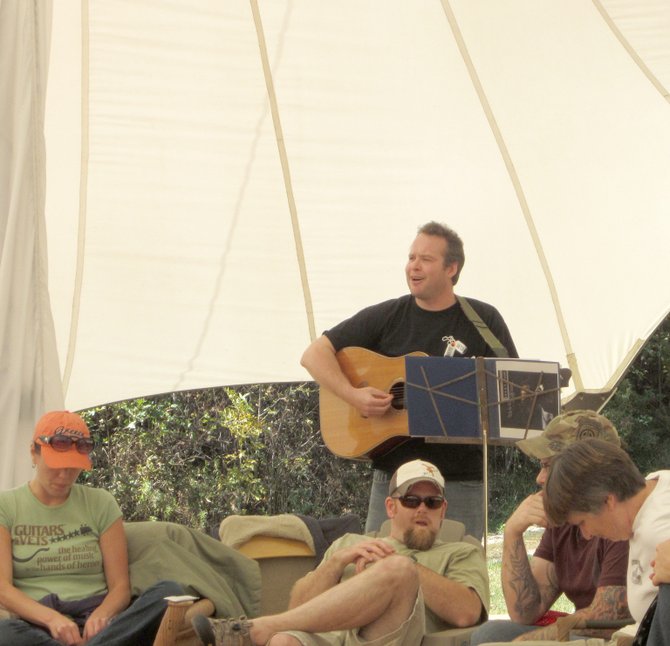 CAPITAL DISTRICT — Serving in a combat zone in Iraq was an adrenaline rush that Jason Moon couldn't duplicate when he came home to Wisconsin.
Not that he didn't try.
Moon drank. He drove too fast. He walked through bad parts of Milwaukee alone.
Excitement wasn't the only thing that eluded him. Moon suffered from severe insomnia and would go four or five days without sleep. He had a hard time connecting with friends. He couldn't go into shopping malls because he always had to be able to see everyone, make sure he knew what they were doing.
He remembered the guy he was before he went to Iraq, the guy he figured he'd be "once I was done with the war stuff."
And then it hit him. The guy he'd been before he'd seen death and destruction up close? He'd never be that guy again.
And, well, what was the point of going on as this new guy? The one who drank too much, was always on edge and had trouble keeping his temper under control?
Moon didn't want to be a burden on his wife and son. He looked at all the pills doctors had prescribed him for insomnia and depression, and he thought, "Why don't I just do everyone a favor?"
When Moon was given a mission in the military, whatever obstacles stood in his way, he didn't stop until the mission was finished, he said.
One day in 2008, Moon swallowed a jarful of pills and washed it down with brandy. His mission was to die.
Jason Moon signed up for the Army National Guard when he was still in high school, just 17 years old. He wasn't swept up in the patriotic fever that gripped the nation after 9/11; this was way back in 1993. He came from a military family. His grandfather stormed the beach at Normandy, and his dad was a veteran, too. Moon figured the Guard was a good way to serve his country, serve his community and get out of his small town of Eagle River.
(Continued on Next Page)
Prev Next
Vote on this Story by clicking on the Icon