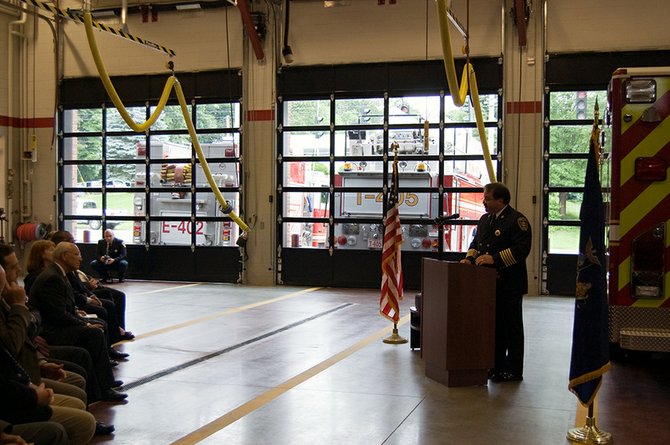 NISKAYUNA — The Grand Boulevard Fire Company now has a facility befitting its name.
The Niskayuna Fire Department No. 1 on Saturday, June 9, held dedication ceremony for recently completed renovations and addition to its fire station located at 1079 Balltown Road. The new facility was sought to enhance the safety and effectiveness of the department, while also improving training and education of fire district personnel and fire prevention education for the community.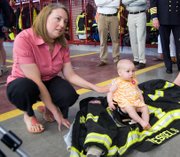 Rep. Paul Tonko spoke during the ceremony and stressed the importance of the service firefighters provide to residents.
"Police and fire protection are critical to the quality of life in our community," Tonko said. "This fabric of community is very rightfully worthy of our commitment and our investment."
In 2010, fire district voters gave the department approval to bond $4.8 million, with an interest rate of 2.6 percent. The interest rate was anticipated to be 4.45 percent, so the lower rate will allow the department to realize around $781,500 in savings over the 15-year loan.
Construction and remodeling took around 18 months to complete. Operations in the new facility started early April and the project is nearly complete. Fire Chief Dale Lingenfelter said he expects the project to come in under budget.
Town Supervisor Joe Landry said after he took office in 2008 he toured the old facility and thought it was very cramped and didn't meet the department's needs.
"There was no room in that building," Landry said. "They were making the best of a situation that was less than desirable and they were doing a great job."
Landry said upon entering the new facility he noticed how each firefighter had their equipment laid out in their own locker, which was something the old facility didn't allow.
"We needed a nice facility," Landry said. "This is fantastic. This is a very nice facility."
(Continued on Next Page)
Prev Next
Vote on this Story by clicking on the Icon