In most physical therapy settings, patients may be in a rehabilitation room with several other patients and a lot of equipment. This is not the case at Capital District Hand, Physical and Occupational Therapy Service (CDHPT). At their office, since their focus is on hands and the upper extremities, equipment is smaller and the maximum number of patients in a room at once is three.
Why would you go to a physical and occupational therapist that treats just hands?
Hildy Reich, who has been in the field since 1986 and joined CDHPT in 1997, said, "We're aware of subtleties that maybe a general physical therapist would not." Reich is a licensed physical therapist as well as a Certified Hand Therapist.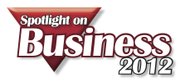 The office treats a variety of patients and within different expanses of time, depending on what they are being treated for. Many, said Reich, are treated for arthritis. Other common reasons for treatment include wrist fractures, carpal tunnel syndrome and osteoarthritis at the base
of the thumb.
Ruth Leadley, occupational therapist and Certified Hand Therapist has owned CDHPT since 1996. She says that osteoarthritis occurs more in women who are in menopause.
"The ligament is more lax at that time," she said. Further, she explained that their office makes custom splints to support those ligaments and that she and Reich strive to educate their patients on good joint health.
"For instance, using wider pens and not making pinching motions (repeatedly)," says Leadley, helps in avoiding flair ups of an injury or arthritis.
Leadley had always wanted to be a hand therapist and recalls making that decision after visiting a relative who was a hand therapist in Virginia when she was just 16. After experiencing working with a relative, Leadley embarked on her dream by earning a degree in Occupational Therapy from Boston University in 1980. She later completed her internship at Plastic Surgery Specialists in Norfolk, Virginia where she specialized in hand therapy.
(Continued on Next Page)
Prev Next
Vote on this Story by clicking on the Icon