Shakespeare's Juliet was the one who most famously first said, "What's in a name? That which we call a rose by any other name would smell as sweet." So, what truly matters? Is it the name of things, or is it what things are?
In 1924, through the generosity of George Ingersoll, we began as the Ingersoll Memorial Aged Home for Men. Its purpose was to provide a place where men could go for assistance if needed and a place where they could socialize. As years went by and society flashed forward to the latter part of the twentieth century, Ingersoll went "co-ed" and women were also welcomed at what then became Ingersoll Residence. It was still a place where seniors could go for assistance if needed and socialization.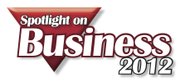 In today's world of institutional health care wherein everyone wants health care to become "de-institutionalized," we're proud that Ingersoll never became an "institution." While many may have called us a "facility," we weren't and never were. We have residents, not patients. We don't "admit" people, they move in. We don't fill beds, but we'll have your room ready when you get here. We don't really view ourselves as part of the long-term care industry. Our residents come first and they live in and become a part of the Ingersoll community.
Pam Jordan has worked for Ingersoll for 21 years. Beginning her career as a caregiver, she's now the Manager of Facilities. Pam will tell you that Ingersoll has a new look, but its basic value of allowing our residents to age in place with dignity while valuing a quality of life remains strong. Steve Grabowski, our Director of Food Services and our Chef, will tell you that since the "old days" he's gone from an undersized kitchen where he once bumped elbows with fellow employees to a state-of-the-art kitchen. But, he'll also tell you that he still values and promotes the family values that were always a part of Ingersoll.
Four years ago, Ingersoll Residence became Ingersoll Place. Ingersoll is now a modern residence with amenities for almost any taste or need. But, we still cherish the warmth and welcoming atmosphere that has always promoted a feeling of family and community. What's in a name? Well, if the name is "Ingersoll," no matter how it may change over the years, we like to think it still means, "Home."


Join us for lunch and a tour and see for yourself what the name Ingersoll means.
Vote on this Story by clicking on the Icon