The Chinese Martial Arts Academy is the premier martial arts school in the Capital District.  We have programs for people of all ages and interests.  For over 20 years, internationally renowned Master Jiang Jianye has been teaching beginner and advanced Taichi, Qigong and KungFu.  Newly joined by his longtime protégé Master Lucas Geller, the school has been reenergized to offer even more programs.  Master Geller, a 2007-09 member of the US Wushu/KungFu Team and international competitor, has developed an exciting KungFu program for both children and teenagers as well as a dynamic Kickboxing class.  Get ready to get in the best shape of your life.
 Programs
Taichi is a time-tested art which gently exercises the body and the mind, and can be used for health, longevity, mental freshness and spiritual development. Taichi aims at well-being, including the attainment of grace and balance, the promotion of physical and emotional health and the development of energy flow. Beginner, intermediate and advanced classes offered.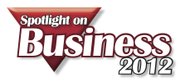 KungFu refers to the combination of Wushu (forms) and Sanshou (fighting).  Wushu forms focus on martial art patterns comprised of basic movements including stances, kicks, punches, balances, jumps and sweeps. Forms practice includes both empty hand and weapons routines (staff, sword, spear, etc.).  Sanshou, more commonly referred to as Chinese Freestyle Kickboxing, is a system of combat influenced by traditional Chinese KungFu, Chinese wrestling methods and other Chinese grappling techniques. 
KungFu For Kids: For children ages 7-12, the Grasshopper Wushu program is developed specifically for children, focusing on the development of a strong foundation in essential character qualities such as courtesy, respect, and discipline. All classes are taught using the most safe, fun, and exciting instruction methods available for this age group. 
What They're Saying
"I have seen Grandmaster Jiang turn students into gold medalists in Taichi and Kungfu but, more importantly, encourage them to always do their personal best in all things.  He is the consummate teacher, someone absolutely worthy of his well earned title: Grandmaster"- Sandra Balint, certified teacher in Taichi and Qigong.
(Continued on Next Page)
Prev Next
Vote on this Story by clicking on the Icon