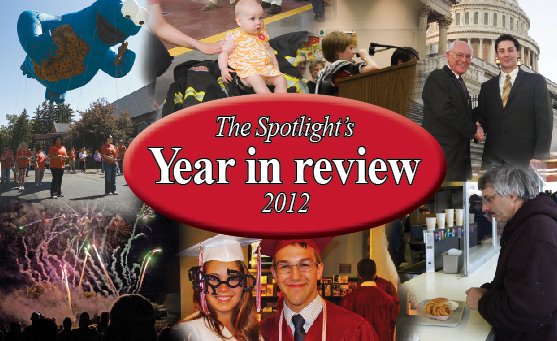 SCHENECTADY COUNTY — January
• The Schenectady County Legislature holds its organizational meeting, with Democrats celebrating recent election victories before tackling business. James Buhrmaster, R-Glenville, rises to minority leader of his party, but becomes the sole GOP voice in the legislature.
• The Scotia-Glenville Board of Education declines to send a new student to Tech Valley High School, but stands firm on commitments made to two students already enrolled at the high tech, project-based academic institution. Other local districts also weigh the cost versus the gain of sending students. Dan Liebert, principal of Tech Valley High School, says the school has seen "stable enrollment" during the last few years.
• Schenectady County legislators unanimously approve selling the former Draper School property to the Disabled American Veterans of New York Services, Inc. The DAV offered the county $63,333 for the 3.5-acre property located on Draper Avenue in Rotterdam, and plans to convert it into approximately 120 apartments for disabled veterans.
• The Rotterdam Town Board hears the findings of a study examining the Five Corners intersection. The best alternative calls for a double roundabout and the second alternative calls for the town to widen the adjoining roadways while creating sidewalks, bicycle lanes and landscaping. Both projects are estimated to cost $5 to $10 million and require obtaining the properties of two existing gas stations.
• The New York Air National Guard's 109th Airlift Wing, based in Scotia, evacuates seven badly burned crewmembers of a 167-foot long South Korean fishing vessel after the crew compartment catches fire. The ship was 372 miles from the United States McMurdo Station in Antarctica when the blaze started.
• Former Rotterdam supervisor Frank Del Gallo was right in denying Diane Marco wages she claimed were due, according to a ruling by Glenville Town Justice Brian Mercy. Marco, former project coordinator for the Rotterdam Senior Center and the new town clerk, was denied past wages totaling $519.23 she claimed were due.
(Continued on Next Page)
Prev Next
Vote on this Story by clicking on the Icon