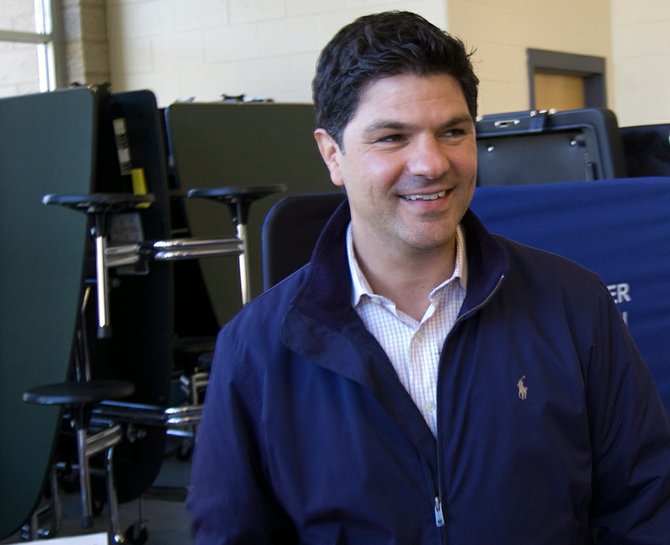 FONDA — Nearly six weeks after Election Day, the counting in the 46th Senate District race has come to an end, and Republican George Amedore came out grasping a thin lead over Democrat Cecilia Tkaczyk.
Acting Montgomery County Supreme Court Justice Guy Tomlinson on Wednesday, Dec. 17, certified Amedore as holding a 37-vote lead after the final disputed paper ballots were counted. Amedore garnered 63,141 votes and Tkaczyk fell short at 63,104 votes. Tomlinson oversaw the counting of 887 absentee and affidavit ballots and ruled more than 400 ballots were not legally cast, with the majority being objected by Amedore's attorneys.
Amedore thanked his supporters for placing their "faith and trust" in his bid for the newly drawn Senate district, which encompasses all or portions of Montgomery, Schenectady, Albany, Greene and Ulster counties.
"It has been a lengthy campaign, but I am ready to end this political process and I stand committed to working in a bipartisan effort to meet the difficult challenges that face all New Yorkers," Amedore said in a statement. "Let's transition from politics to governing, as the people deserve nothing less. We have much to do and I look forward to serving on behalf of all New Yorkers. In just a few weeks, we will begin the process of addressing the concerns and needs of all New Yorkers to make this great state better and safer for our children and our families."
Tkaczyk isn't writing a concession speech yet, though, as Democrats vowed to appeal Tomlinson's forthcoming ruling.
"We do not agree and are appealing Judge Tomlinson's decision to the Appellate Division," Tkaczyk said in a statement. "This race is far from over. We will continue to fight until all the voters who took the time to come out and vote on Election Day are heard."
Tkaczyk criticized Amedore's campaign and Senate Republicans for trying to "disenfranchise" voters. She remains confident once all the ballots are opened she will be victorious.
(Continued on Next Page)
Prev Next
Vote on this Story by clicking on the Icon