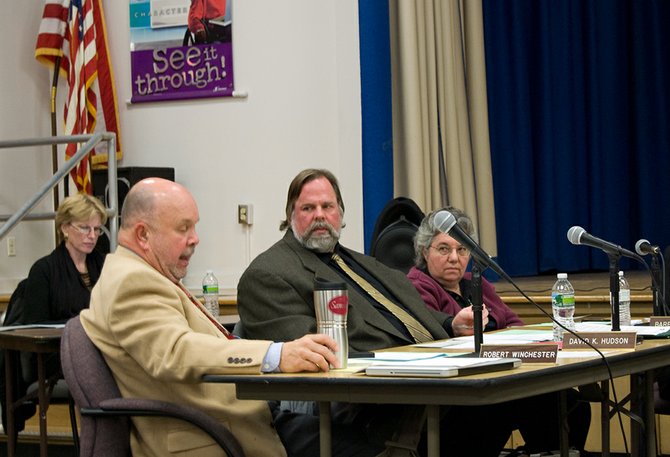 NISKAYUNA — An outpouring of community support at a recent Niskayuna Board of Education meeting led most board members to describe closing Van Antwerp Middle School as a dire, last ditch option.
The board on Tuesday, Dec. 18, discussed options after hearing the school community loudly opposes closing Van Antwerp and shifting all middle students to Iroquois. Closing the middle school is estimated to save $800,000, which would help close the district's $4.3 million budget gap. Superintendent Susan Kay Salvaggio urged board members to keep all options open until the governor's budget is released in January.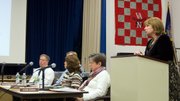 Salvaggio started off by addressing rumors, which she said were spread through the media, that a decision had already been made to close Van Antwerp.
"No decisions have been made," Salvaggio said. "This board would never make a decision and not communicate that process to the community. We don't operate like that as an administrative team or Board of Education."
To help community members know when a decision would be forthcoming, Salvaggio proposed a timeline with a decision on the middle school configuration coming on Jan. 22 or Feb. 5. The governor is expected to release his budget by Jan. 22.
"That is when we are going to really know what we can expect," Salvaggio said. "We need to see what the governor's budget holds for us, because we don't know what we don't know right now in terms of what Albany is planning to do."
School board member Barbara Mauro asked why the option of closing Van Antwerp was still being considered.
"Why would we want to keep closing (Van Antwerp) on the table when it is clear the community doesn't support it?" asked Mauro. "If the community doesn't accept it now they are not going to accept it in February."
Mauro acknowledged it would be a difficult budget, but closing the middle school was "false savings" because it is "just cutting people."
(Continued on Next Page)
Prev Next
Vote on this Story by clicking on the Icon