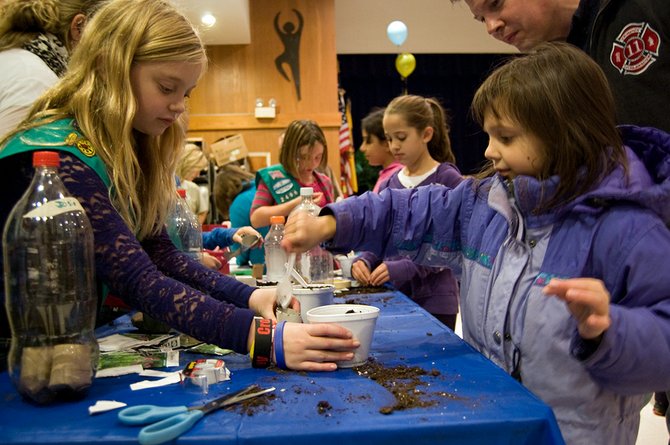 NISKAYUNA — The trail that runs into the woods behind Birchwood Elementary School is overgrown and underused. But in the minds of members of the school's Parent Teacher Organization, it could be the crossroads between education and nature.
The Birchwood PTO on Friday, Dec. 7, sponsored a Nature Exploration Event and Nature Park Rally at the school. Inside the cafeteria was an array of animals, including snakes, lizards, a large tortoise and barred owl, along with activities connecting children to nature. While kids were entertained, treated to cookies and sipped hot chocolate, parents became aware of the school community's mission to reconnect with its roots.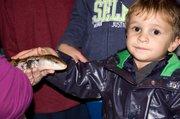 The school is competing for a "Power a Bright Future" grant from the Clorox Company that could amount to up to $50,000, which it would apply to a Nature Park Restoration Project. Voting for the competition is ending on Wednesday, Dec. 19, with anyone able to vote daily online or by text message for a project they support.
"We thought we would bring in some experts from different areas to show some wildlife that inhabits school grounds," Birchwood PTO Co-President Deb Foley said, "and to learn a little bit more about nature and about the dream of what we want to accomplish with our nature park."
Birchwood is no stranger to nature programming. In fact, the school is something of a trailblazer in that regard. In 1958, then-principal Stephen Israel helped lead the school's effort to establish the initial nature park, which officially opened in October 1959. The Parent Teacher Association, Kiwanis club, school faculty and students helped start the park, which was even referred to as a "zoo" in a newspaper story announcing the opening.
"We are returning to our roots, so to speak," Birchwood Principal Debra Berndt said.
The nature park reportedly included a greenhouse and aquarium. During the 1960s, there was a "green schools" movement that administrators now credit the school for helping pioneer.
(Continued on Next Page)
Prev Next
Vote on this Story by clicking on the Icon