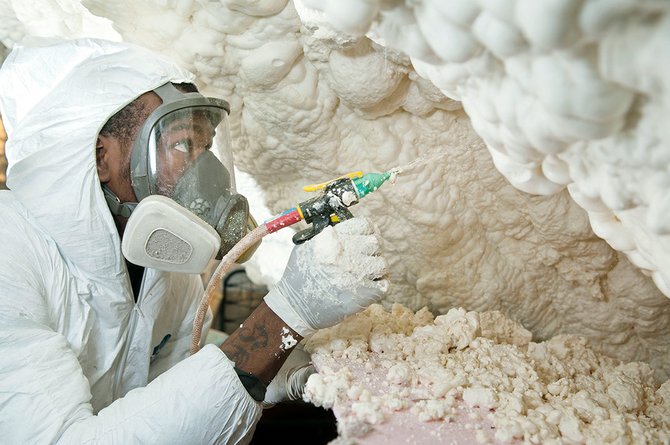 SCHENECTADY — Graduation rates in Schenectady County might be higher in suburban school districts than in the city, but for the Northeast Parent & Child Society it doesn't matter where a student might fall out of the educational system.
For several years Northeast has developed its footprint in the City of Schenectady, but around a year-and-a-half ago it began to shift its focus to the towns and villages within the county. That mission has proven itself to provide new challenges and new opportunities for the nonprofit.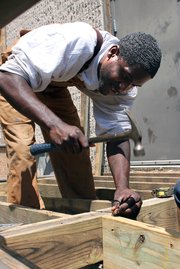 "We had in the past focused on the city," Eugene White, spokesman for Northeast, said. "Since 2006, we've done intensive programs in the city and we've served hundreds upon hundreds of young adults in the city."
The organization operates several different services and programs, such as YouthBuild program allowing young adults to earn a GED while getting paid to build affordable housing, and Energy Corps, which teaches homeowners about energy efficiency upgrades.
Sixty-seven people outside of the city now receive career development services. The greatest need remains within the city, but the organization is hoping to connect more young adults. Anyone from 16 to 24 can obtain career services.
"What we had done has been so successful we thought, let's expand those services to reach more young adults in need," White said.
Alisha Russo, career services manager for Northeast, said once the organization moved to its new downtown location on Franklin Street, it began to actively look outside the city. At Northeast's former facility, White said the space limited how many people could be served.
"Now, with a centralized location in downtown Schenectady, it is a little easier to recruit young people to a place they may be already familiar with," Russo said.
White said it is also useful to be part of the "growing area" in downtown Schenectady.
(Continued on Next Page)
Prev Next
Vote on this Story by clicking on the Icon