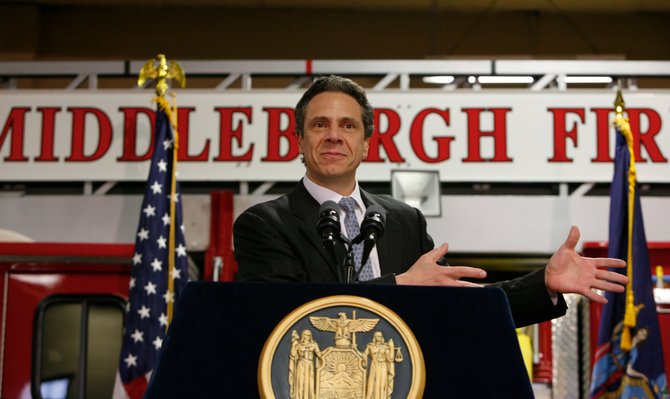 NEW YORK STATE — Counties throughout New York State received unexpected and costly flood damage last year, but Gov. Andrew Cuomo says the state will be footing the bill.
Cuomo announced on Wednesday, April 11, at the Middleburgh Fire Department, the state would cover local expenses in the 25 counties receiving Federal Emergency Management Agency assistance related to last year's flooding. Statewide recovery cleanup costs are projected to exceed $1.6 billion and involve around 15,000 response and recovery projects. The local share is estimated to total around $60.9 million.
FEMA typically covers 75 percent of eligible disaster response and recovery costs and the remaining 25 percent is usually shared equally between the state and localities. The state is covering local costs through funding approved by the state Legislature and additional federal funds requested by Cuomo.
"The one thing every local official said to me was, 'We will do everything that we have to do … but we don't have the money,'" Cuomo said during his speech. "The problem is the damage here was so great, 12.5 percent doesn't sound like much, but 12.5 percent of $800 million is a lot of money. It is a lot of money on communities that were already taxed and over taxed."
Cuomo said he then faced the problem of the state, which already faced a difficult financial position, stepping up to help out. Through gathering some state and federal funds, he said the state came up with $60 million to nearly cover the local share.
"We know that the cost of recovery has stretched communities' budgets beyond their limits," said RoAnn Destito, commissioner of the state Office of General Services. "The preparation, recovery and rebuild have cost localities millions that they simply cannot afford."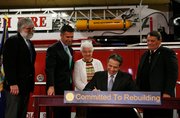 The funds are being used to cover local costs associated with the use of emergency shelters; road, water and infrastructure repairs; stream and riverbed mitigation; and other cleanup costs.
(Continued on Next Page)
Prev Next
Vote on this Story by clicking on the Icon