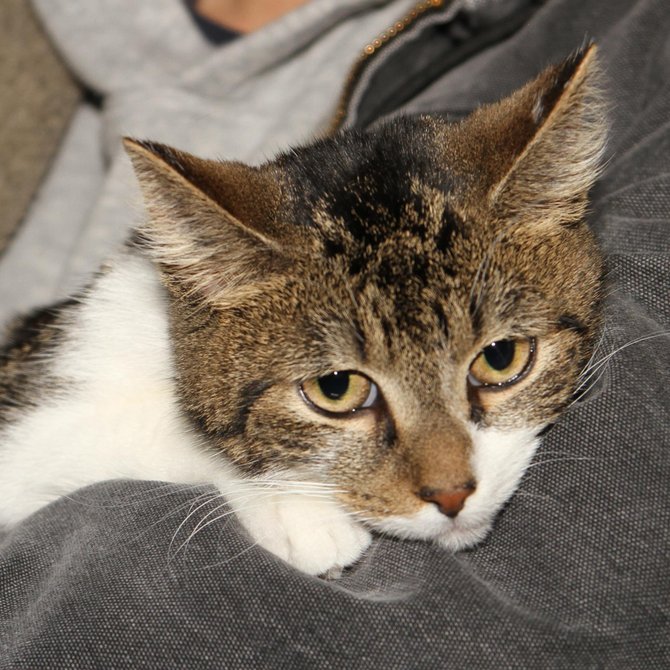 CAPITAL DISTRICT — Francesca is a sweet and affectionate 9-month-old who loves snuggling with her foster parents and playing with her two foster brothers. But if she doesn't get a $3,500 heart surgery, soon, this friendly feline probably won't make it through another year.
"This particular cat requires far more expenses than the AnimaLovers organization can handle at this point and time," said Pat Blais, a volunteer. "We work on all donations and are a totally volunteer organization with no paid staff, so really we just are doing anything and everything we can to raise money."
AnimaLovers, an animal welfare league that rescues cats from around the Capital Region, is holding a fundraiser for Francesca on Saturday, April 21, from noon to 3 p.m. at On Tap in Latham's Holiday Inn Express. There will be Silpada jewelry for sale, snacks and $1 Mimosa's and Bloody Mary's.
The organization adopts rescued cats out of a clinic at PetSmart in East Greenbush. What makes it different than animal shelters or humane societies is that each rescued cat spends time with a foster family before being put up for adoption.
"They stay with a foster family for a little period of time to learn a little more about them. Is the cat good with kids, other animals, to see how they act, are they quiet or want to be around all the time," said Blais.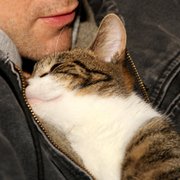 Getting to know each cat personally helps AnimaLovers achieve an important cornerstone of its mission, which is to make adoption matches as perfect as possible.
"If someone comes to us and is looking for a cat that's good with kids or dogs or want a lap cat or a more independent cat, we know from the time they've spent in foster care a little more about them," said Jan Shannon, a volunteer who organizes cat rescues.
(Continued on Next Page)
Prev Next
Vote on this Story by clicking on the Icon