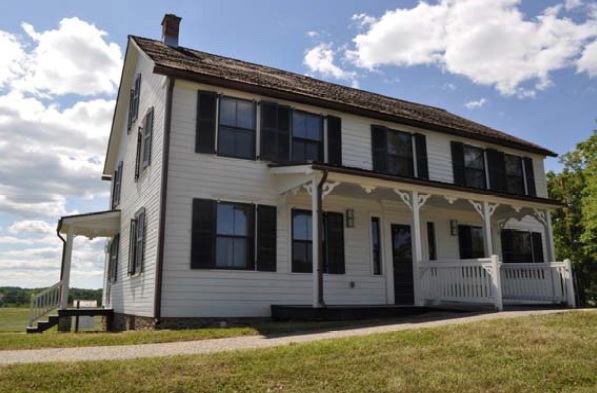 CAPITAL DISTRICT — In the evening hours of April 14, 1827, a pair of lovers, both dripping wet, stumbled into Hills Tavern in Latham and spent the night.
What they didn't know when they sought solace from the spring rainstorm was their tryst would become a damning piece of evidence in their murder trial.
"A number of people testified they stayed overnight and one resident of the inn said her room connected with the couple's room and to leave the room she had to walk through their room," said Rebecca Watrous, education director at Cherry Hill. "In the morning, she noticed there were two beds but only one bed was used."
Watrous said the evening of lust provided a motive for murder and was just about the only solid evidence that proved the adulterous romance between Elsie Whipple, a member of the Van Rensselaer family, and Jessie Strang, a hired hand.
"It was absolutely sensational in its day; made the newspapers up and down the East Coast and reporters were sent from New York City and Boston," said Watrous. "It's a famous Albany event and … the last public hanging in Albany."
Strang and Whipple were tried for the murder of Whipple's husband, who prosecutors said Strang shot to death through a window in Cherry Hill three days after the Hills Tavern tryst.
Local actors will reenact the evening during "Rendezvous at the Hill," a fundraiser for Historic Cherry Hill to be held on the 185th anniversary of the tryst on Saturday, April 14, from 5 to 7:30 p.m. at Tailored Tea in Latham, formerly Hill's Tavern.
"It's just a piece of local history that's very vivid and interesting and I think people would really enjoy it and the tavern is so much like it was so you just get a sense of place," said Watrous.
(Continued on Next Page)
Prev Next
Vote on this Story by clicking on the Icon