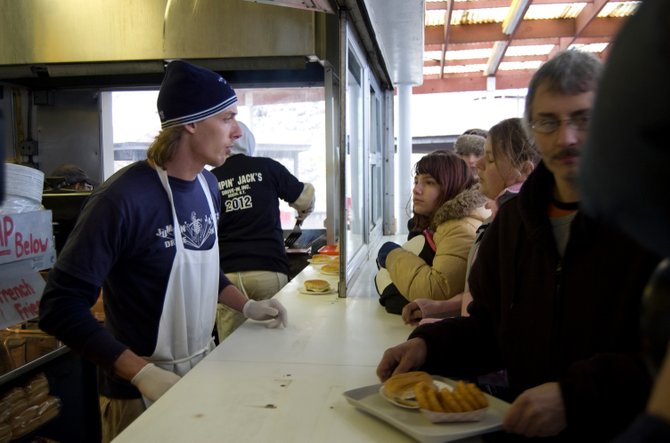 Photo Gallery
Jumpin' Jack's before & after flood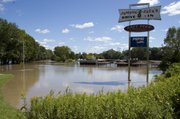 View comparison photos of Jumpin' Jack's after Tropical Storm Irene floodwaters consumed the eatery and when it reopened on time for its 2012 season.
SCOTIA — Jack Burgers made a triumphant return to the Scotia riverside after some feared a summer tradition was washed up.
Last August, many Scotia residents flocked to an unfamiliar sight of the Jumpin' Jack's Drive-In almost fully submerged by floodwaters. On Thursday, March 29, community members flocked to the familiar smell of burgers searing on a grill and the sound of milk shakes being swirled.
The eatery opened on time as usual, signaling summer's approach, but there was a deeper meaning behind the fanfare this year.
General Manager Mark Lansing Jr. recalled seeing Jumpin' Jack's after floodwaters threw picnic tables down the Mohawk River and garbage cans were pushed into the adjacent Collins Park.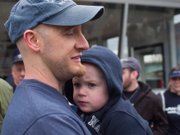 Lansing, who is the son of the owner, said he had never seen floodwaters rise quite so high.
"It was incredible and devastating and scary, because this is my livelihood," Lansing said as he held his two-and-a-half-year-old son, Parker, up against his chest. "When my dad decides to retire I plan to take it over."
Lansing has worked at JJ's for more than 20 years, starting at 16 years old, so losing the restaurant would be heartbreaking.
"It is pretty much all I have done," Lansing said, "so I'd miss it, if we couldn't reopen I would really miss it."
He became emotional and appeared to be holding back tears as he talked about employees helping clean up after the flood and later help with repairs and renovations.
"Everybody put in a lot of hard work," he said. "That crew is the reason we are open today."
He said workers are like a family, with some coming back each year for seven to 10 years. Many worker, he said, are very loyal because they could probably get a less demanding job that pays more.
"Most places you don't have that family-type feeling in a crew," he said. "We bicker and squabble, we have our differences, but when it comes down to it we are family."
(Continued on Next Page)
Prev Next
Vote on this Story by clicking on the Icon