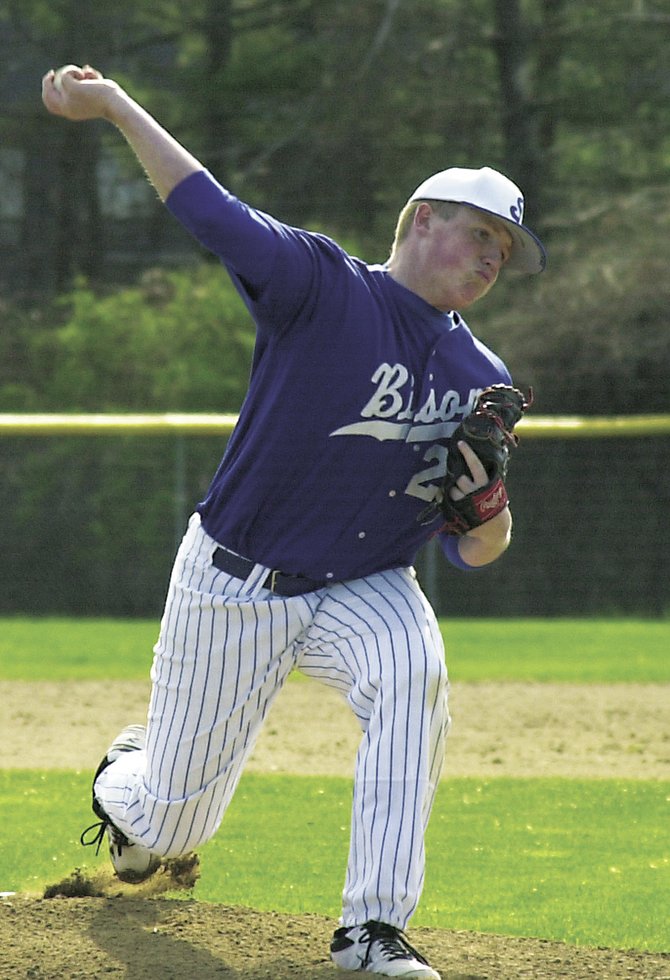 Outlook: The Silver Warriors are one of the few Suburban Council teams not to have been hit hard by graduation. Clock, Callahan and Helenek return for Niskayuna to create a formidable pitching staff.
Saratoga Blue Streaks
Head coach: Dean Bailey
Returning starters: Zach Forbes (senior C), Kris Muller (junior OF), Brett Merriman (senior P), Logan Kurtz (senior P), Casey Kerr (senior P)
Top newcomers: Matt Flynn (junior SS), Devin Coffey (sophomore OF), Jack Herman (freshman 1B), Connor Willmott (sophomore OF)
Outlook: The Blue Streaks graduated several key players from last year's team that reached the Class AA Sectional semifinals, but Bailey said he is hoping this group can continue the winning tradition that started in 2010. Pitching should be a strong suit with Merriman, Kurtz and Kerr returning.
Shaker Blue Bison
Head coach: Steve Frank
Returning starters: Steve Boldish (senior INF), Eric Egan (senior OF), James Holmes (senior P)
Top newcomers: Chad Sinko (P/OF), Dan Ciaramella (senior P), Tyler Hoffman (sophomore INF/P)
Outlook: With most of last year's starters gone, the Blue Bison will be relying on a group of seniors that didn't see a lot of playing time in 2011 to try to get back to the Sectional final and beyond.
"(We) will look to senior leadership to guide the team through the rigors of the Suburban Council North Division," said Frank.
Shen Plainsmen
Head coach: James Carrese
Returning players: Colin Grande (senior OF/P), Mike Cuttita (senior C), Sam Halpern (senior INF/P), Mike Englert (senior P), Miles Kelly (senior P), Nick Guinta (junior utility), Chris Miller (junior OF), Matt Buckley (junior 3B/P), Justin Yurchak (sophomore SS)
Top newcomers: Lukas Buckley (junior 1B/3B/DH), Ryan Buss (junior OF), Colton Robtoy (junior OF), Tyler Vyce (junior 1B/P), Will Hewitt (junior P)
Outlook: The Plainsmen may have graduated a key offensive and defensive cog in Branden Cogswell, but they have plenty of talented players back to make another run at a Sectional title. The pitching staff is especially strong with Kelly, Halpern and Englert leading the way.
Vote on this Story by clicking on the Icon