SCHENECTADY COUNTY — Awareness of environmental issues and going green has caught on in recent years, and the Schenectady County Environmental Advisory Council has documented how current environmental laws have come about and what work still needs to be done.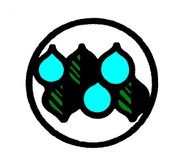 The 2011 Annual Update Schenectady County Environmental Advisory Council was presented to the county legislature on Monday, Aug. 1, and it included a look at the council's 40 years of history. In 1970, the state passed a bill allowing for county and regional environmental councils, and on April 13, 1971, the Schenectady County Board of Representatives established the council. Some of the activities SCEAC has been involved in include the establishment of land preserves, protection of county residents' drinking water from the Great Flats Aquifer, implementation of waste management programs and, most recently, the development of an energy reduction and climate change strategy.
"What everybody was asked to do was to look at actions that had taken place at the federal, state and local level that had an impact on our environmental resources," said Chairwoman of SCEAC Mary Werner. "Seeing that there was an interest in having local involvement that early on in the process was an interesting finding."
Even though the annual update is around 120 pages, which includes various charts, graphs and data sets for reference, the report is the precursor to the final 2011 report, which will be released the following year. The current report had 10 SCEAC council members, four SCEAC committee members and the County Historian Don Rittner. Writing the report is around a four-month process.
"It is kind of the grassroots advice from citizens," said Werner. "It is important to have local involvement in decision making that has to do with the environment that particularly occurs at the municipal and county level."
The Schenectady County Legislature supported SCEAC measures and initiatives throughout years, said Werner. This support also includes providing financial assistance, such as having county employee Jeff Edwards work with the council one-day a week.
(Continued on Next Page)
Prev Next
Vote on this Story by clicking on the Icon